Hello there!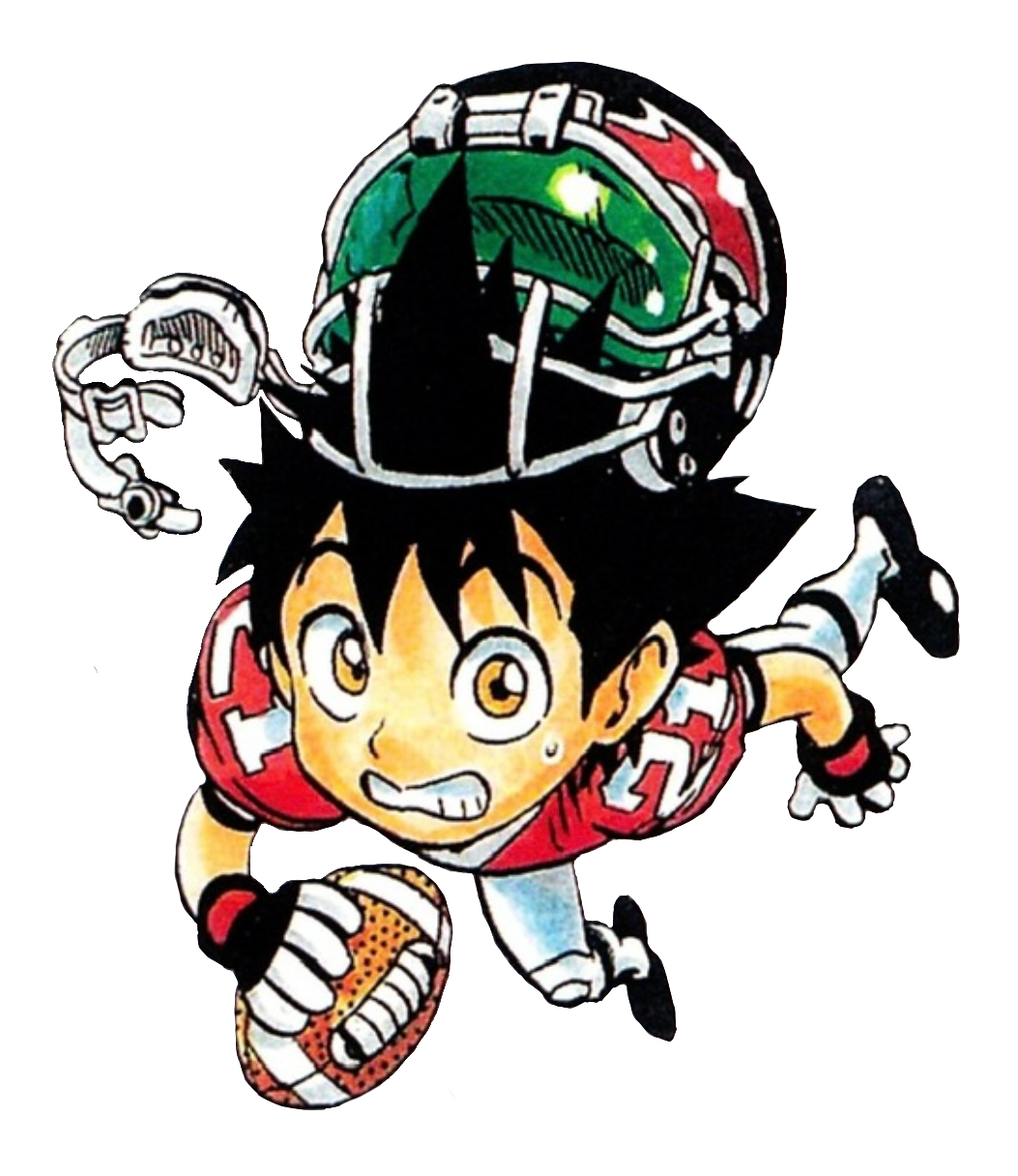 Welcome to READY, SET, HUT, a fansite for the phenominal American football manga, Eyeshield 21!
Here you'll soon find a carefully curated, detailed set of pages about the series, its characters, and the heartwarming story of American football and a group of misfit teens that grow to love it. There's still a LOT of work to be done on my end, so please be patient as I get all of that ready for you!
Anyway, thank you for the visit! I'm still tinkering and putting things together, so I appreciate any constructive criticism or feedback, both positive and negative. — Elly (webmaster)
About the Music Player
Please note that most modern internet browsers will block audio elements by default, especially if they have autoplay settings coded into them, regardless of whether they're set to do so. For accessibility reasons, mine will only play when the Play button is clicked and set to a lower volume for sensitive ears.
To help you enable the music player for this site, I will create user guides that will help allow this site play music on your browser in case you experience any playback issues.
Google Chrome
Mozilla Firefox
Microsoft Edge
Safari
Don't see your browser listed above? Feel free to email me here at readysethutsite[at]gmail.com and I will create a step-by-step guide for you!
Site Updates
08/05-6/2023: Added SIX more Cultural Notes pages! I meant to complete this update last night, but my Wi-Fi kept acting up. -_-; This time, I wrote about

Japanophiles

,

education moms

,

nerds

,

New Years' shrine visits

,

lucky amulets

, and my favorite Japanese dish:

curry rice

!
08/03/2023: Added four brand new

Cultural Notes

pages! This time, I covered

gofering

,

cream puffs

,

loan sharks

, and

tengu

, a notorious youkai from Japanese folklore!
08/01/2023: *blows even MORE dust off Updates section and sneezes* I'm not dead, I promise! A lot of personal matters resulted in burnout for a number of my hobbies, including web design T_T...I'm getting better though! I'm getting back on the saddle and creating more graphics, resuming my writing for the Culture and Character sections, and figuring out where I left off. I created a linkable button as well, which you can find on the left of this page! I've also been planning

my personal site

, and I've finally gotten to a point where I'm satisfied with the front page. That will give me a bit of leg-room when it comes to tinkering and trying to get a better handle on designing pages.
04/05/2023: *blows dust off Updates section* Apologies for not adding to this for over a month! I've been hard at work creating graphics and writing up content for various pages. My phone's Notes app has been very busy over the past few months. Same goes for PaintPro, ProCreate and Pixel Studio! I've started working on the

Deimon Devil Bats' character page

, completed my first character bio for

Yukimitsu

, and have added

two

pages

to the Cultural Notes section. I'm working on Sena's and Hiruma's bios currently, and am going to redo the team icons to the manga versions, so that everything is uniform. It's been slow going, but I'm making progress!
02/23-26/2023: Finished setting up and implementing section pages, added football top scroll button.
02/16-17/2023: Began putting together splash test page and am tinkering to make all current pages uniform.
02/15/2023: Started work on the

Characters

page! I'm currently writing up character profiles and putting together team logos.
02/14/2023: Adjusted front page text formatting.
02/14/2023: Added the

Introduction

page, which contains an abridged summary of the manga's first chapter, "The Boy with the Golden Legs"! Character bios for the Deimon Devil Bats are currently in-progress.